Written by: Suzanne Burton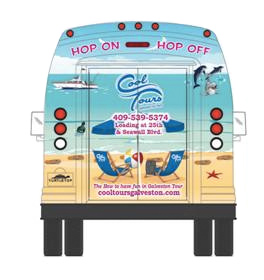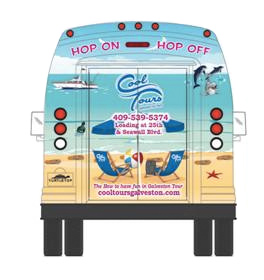 I came across a new Galveston Island gem last week that I wish to share with the SSNHD residents. I decided to ride the Cool Tours tour bus and they took me on a lively, gossipy, fun, historical tour. It was great! I suggest Cool Tours as an option for residents who may have guests coming to town and want something special to do.
As I approached the bus at the stop in front of the Pleasure Pier I was greeted by the driver and tour guide, Shirley. I lamented that I could have parked closer if I only knew how to parallel park. Shirley said, Awe heck, parallel parking is easy. Im also a school bus driver so I can parallel park a school bus. From that moment on, I knew I would be completely safe in Shirleys able hands as we twisted and turned around the island. It was evident that Shirley loves the island and pointed out oodles of Galveston historical treasures I didnt know existed.
The bus was very comfortable and climate controlled, so its a good choice for an afternoon out on a cold blustery day. During this off season, island locals may take the tour for only $10, just show your ID upon boarding. Prices and schedule are here. The bus had large clean windows so I took many photos. Please enjoy them.
http://cooltoursgalveston.com/
 Click on any photo to enlarge