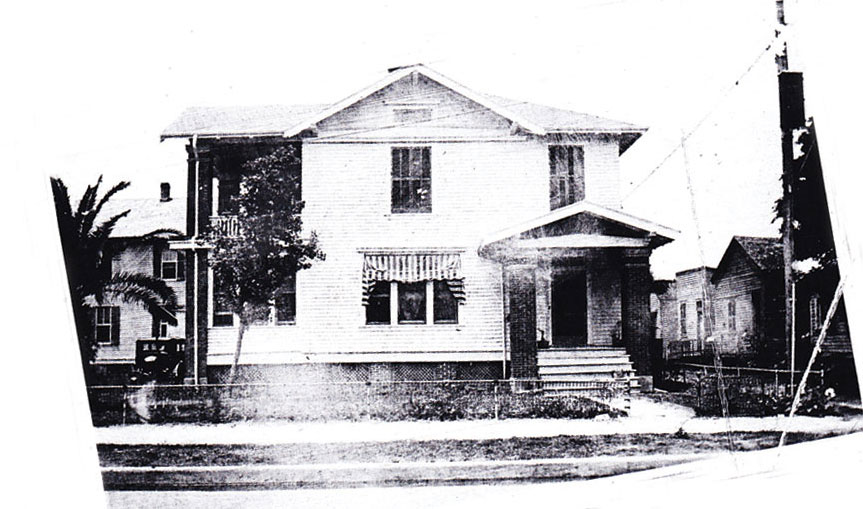 Welcome to our new website feature where we will highlight one of our neighbors and their historic home!  And what a perfect person to spotlight in this inaugural edition!  Bob Strevell has served our district faithfully over the 8 years he and Linda have lived in our district.  Bob spent his early years in post-war Germany, learning to speak German before he spoke English!  Bob's dad was in charge of the group that rebuilt the German school system after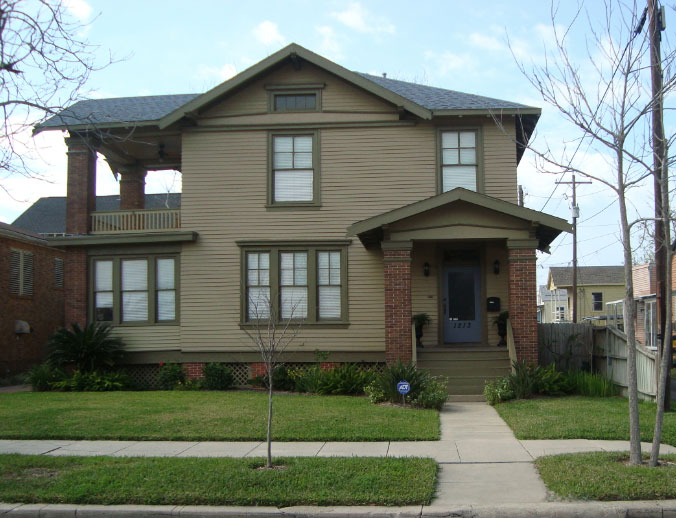 WWII.  Bob even took off one day on his tricycle and had every MP available searching for the little rascal!
Bob is a native Houstonian who graduated from Bellaire High School with honors.  He graduated from SMU and was a cum laude/law review graduate of South Texas College of Law.  His odd jobs during college/law school included selling sisal rugs by the side of the road, modeling Arrow's line of shirts (Bob's a hunk alrighty!), and chauffeuring a well-known Houston and international socialite (good preparation for doing the same for Linda!).
While attending law school at night and not selling rugs, Bob was an elementary, middle, and high school teacher.  After law school, he was a compliance officer for a financial services company, an executive officer for a broker-dealer, and retired as a member of the Billion Dollar Club of a financial wholesaler—who knew?!?
Bob and his wife Linda moved to Galveston two weeks before the snowfall of  2004 .  His favorite quote about himself is that he was too old to join the circus so he moved to Galveston!  Bob and Linda purchased their Prairie-style home, 1213 25th, that was built in 1913 by Dr. Brett.  Dr. and Mrs. Bret's daughter, Gladys Dierlam, was born in the home, and lived in it for 65 years until her death at the age of 101.
In his so-called "retirement," Bob does a bit of writing, contributes to the Blogosphere in the local newspaper website with observations on the local scene through a variety of characters including the "West End Rabbit," and has developed an alter ego, "Nostril Damas," who prognosticates on George Lee's Electric Radio Theatre.
Bob has been married "forever" to our lovely Linda; they have one son who is a college professor (so not surprised!).  We are so lucky to have this wonderful man in our midst!
[mappress mapid=1]